How to Make Gum Paste Roses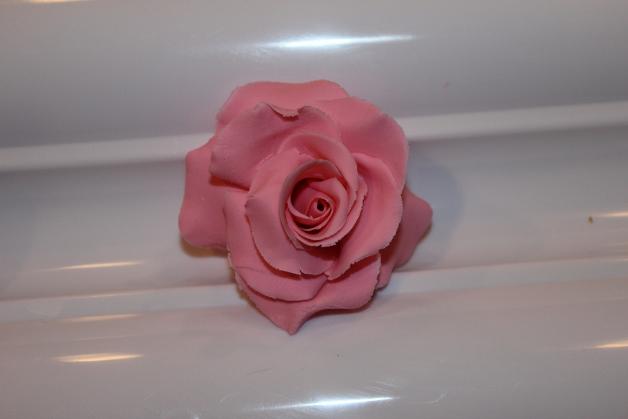 In this post, I will show you how to make gum paste roses.
I'm sure there are many methods to make roses, but this is the method that works for me.
Gum paste roses could be used on a cake for many occasions, they look great, and people seem to love eating them!
I have put some examples of where I have used them before in one of my earlier posts, but they are great for Birthday Cakes, Wedding Cakes and Mother's Day Cakes.
What you need:
Wilton Ready-To-Use Gum Paste (have it already coloured)
Fondant rolling-pin / Pasta Machine
Foam Pad
Icing sugar/corn starch
Fondant ball tool
Clingfilm
Styrofoam
Toothpick
 Instructions
And that's it! You should have a beautiful rose, to create stunning cakes.
Initially it does take some practice (and patience) to get it right, but keep trying!
If you have any questions, thoughts or suggestions, please leave a comment. 🙂