Chocolate Strawberry Roses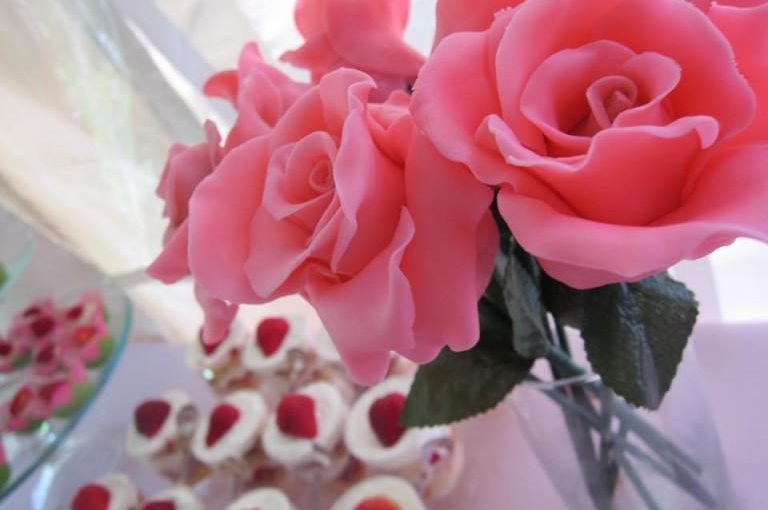 For my sister-in-law's strawberry garden themed bridal shower, one of the desserts we made were chocolate covered strawberries. I originally came across this idea from howtocookthat.net, and  loved them — they serve as both a tasty dessert and lovely decorative piece!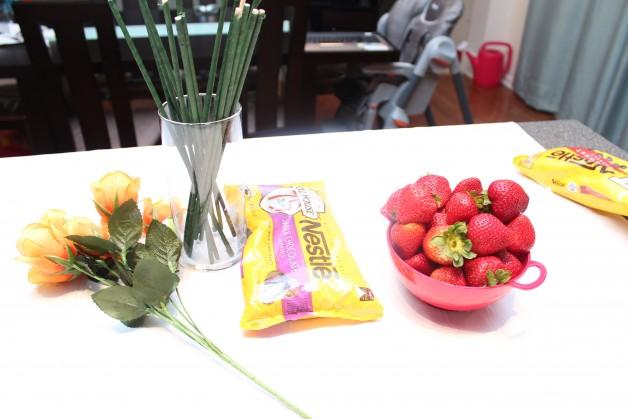 You will need:
Dowels (I covered these with floral tape)
Leaves from fake flowers (I bought these at the dollar store)
Strawberries
Chocolate
Modeling chocolate
Method
First, wrap the floral tape around the dowel and add the leaves.

Then attach the strawberry onto the rod and dip it into some melted chocolate.

Leave these to harden. Use the modeling chocolate to  make the rose, for this follow the tutorial on How to make a fondant rose.
And there you have it! Easy 🙂