How to Make Toffee!
I hope you all had a good bank holiday weekend and a brilliant memorial day.
This homemade toffee recipe is so simple and tastes ludicrously good! Toffee is great on its own or as an addition to ice cream or covered in chocolate to create a Daim bar/Almond Roca bar and is far cheaper than buying it from a store.
What you will need:
450g (2 Cups) Butter
470g (2 and 2/3 Cups) Sugar
80 ml (1/3 Cups) Water
82g (1/4 Cup) Golden syrup – Corn Syrup can be used as an alternative to golden syrup.
And if you want to cover your toffee with chocolate to make a Daim bar/Almond Roca taste you will need 500g of chocolate.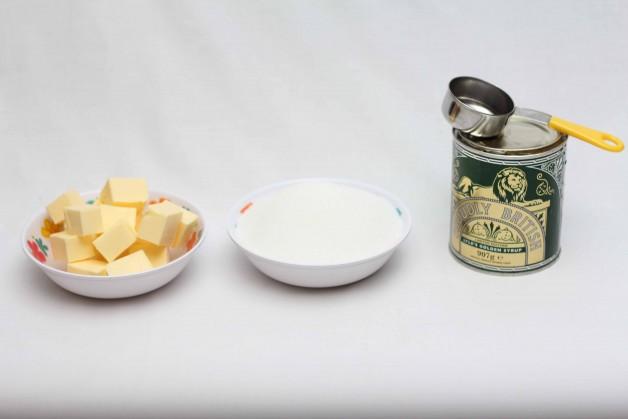 The Process:
Melt the butter, sugar, water and golden syrup in a large pan (make sure its a large pan as the recipe bubbles) over a medium heat.
Increase the heat and stir regularly.
Using a candy thermometer to check, take it off the heat once it reaches 145°C (300°F).
Spread the toffee around the baking tray to an even level.
Leave the toffee to cool for 4-5 minutes.

When the toffee is completely cool snap it into pieces along the lines you scored.
Your toffee is done at this point but if you want to cover it with chocolate just dip it into melted chocolate.
The finished product!
Leave a comment telling me how this turned out for you!